News
Feb 24, 2017

FY2016 presentation ceremony was held.

The ceremony was held on February 24 at the Grand Ballroom of Mandarin Oriental, Tokyo for the FY2016 recipients of Nakatani Awards, Grant Programs for Biomedical Engineering Research and Grant Program for Research Study.

Approximately 100 people participated in this ceremony including the recipients.

FY2016 Nakatani Award Grand Prix was given to Project Professor Seiryo Sugiura at the University of Tokyo, while the Incentive Prizes were given to Professor Shoji Takeuchi at the University of Tokyo and Associate Professor Takufumi Yanagisawa at Osaka University.

A total of 32 people received grant certificates including the 5 professors who received the Grant for Special Research.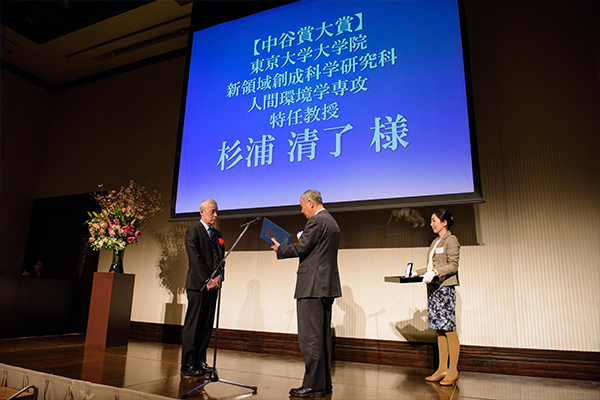 Nakatani Award Grand Prix:Project Professor Seiryo Sugiura at the University of Tokyo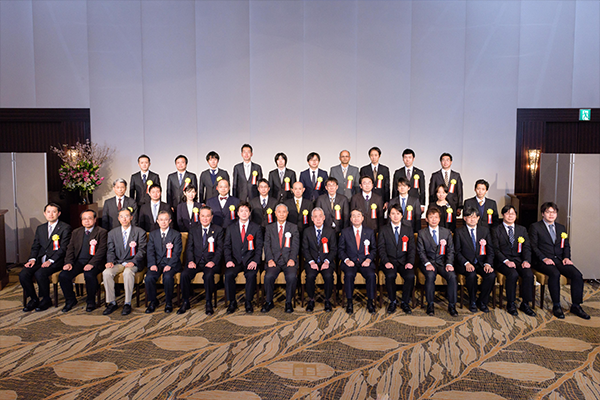 FY2016 recipients and presenters
Research outline presentation by Project Professor Sugiura

President Karube, Project Professor Sugiura and Executive Director Ietsugu (from left)