HOME

/

History of the Nakatani Foundation
About nakatani FoundationHistory of the Nakatani Foundation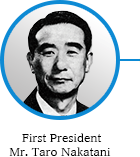 1984

April

Establishment of the Nakatani Electronic Measuring Technology Association of Japan was permitted by the Minister of International Trade and Industry in Japan. Mr. Taro Nakatani assumed the position of President. The foundation launched Grant Programs for "Biomedical Engineering Research", "Research Study", and "Technology Exchanges".
1987

September

The foundation's first annual report was issued.
1990

July

Grant Program for Research Study was initiated.

October

Grant Program for Technology Exchanges was initiated.
1995

October

The foundation published its 10th year anniversary commemorative booklet.
2004

February

The foundation celebrated its 20th anniversary since establishment.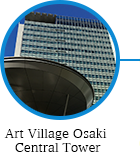 2007

January

The foundation's office was relocated to its current location at the Art Village Osaki Central Tower in Osaki, Shinagawa-ku, Tokyo.
2008

January

The Nakatani Award was instituted as a new commendation program.
2012

April

The foundation transferred its status to a public interest incorporated foundation under the jurisdiction of the Cabinet Office. The foundation changed its name to the "Nakatani Foundation for Advancement of Measuring Technologies in Biomedical Engineering".

June

The foundation accepted a contribution from the bereaved family of late Mr. Tadashi Nakatani, then Director of the foundation who passed away and was the son of the late founder Mr. Taro Nakatani.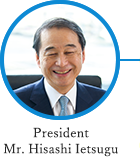 2013

June

Dr. Isao Karube assumed the position of President (current president).
2014

March

The foundation additionally launched Grant Program for Science Education Promotion.
2015

March

A ceremony commemorating the 30th anniversary of the foundation's establishment was held (at the Imperial Hotel).